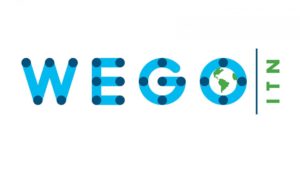 An exciting new EU H2020 Marie Curie Innovative Training Network WEGO (Well-being, Ecology, Gender and cOmmunity) was first discussed at a meeting at our convent. The WEGO project is running from 2018 to 2022 and is coordinated by the International Institute of Social Studies ISS (Erasmus University Rotterdam). It is made up of scholar-activists working on feminist political ecology from ten institutions in five European Union countries: Germany, Italy,  Norway, Spain, The Netherlands, and the United Kingdom and ten institutions from eight countries for training and secondments: Australia, India, Indonesia, Italy, New Zealand, Portugal, Uruguay and USA. 
Punti di Vista is one of the project partners and we will host 2 of the 15 early-stage PhD researchers for their secondment at the convent. 
The network is looking in detail at local communities' coping strategies to build resilient, equitable and sustainable futures and how they link to global sustainable development policies. The research focusses on diverse economic and ecological practices that create new forms of gender relations, livelihoods and care activities, in response to a growing lack of resilience of the economy and ecosystem. For a full overview of our WEGO research and training activities, partner institutions, mentors and PhD students: https://www.wegoitn.org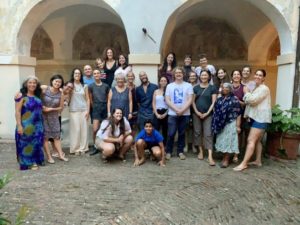 In August 2019, Punti di Vista hosted a Feminist Writing Retreat during which young and experienced scholars and activists experimented with creative methodologies to collectively think-and-sense through the theory and practice of feminist political ecology. 4 of our WEGO PhD researchers reflect on their experience in this Undisciplined Environments blog post.
WEGO's annual training lab was planned to be held here in June 2020. Unfortunately all our international activities and courses till June 2020 so far have been cancelled due to the restrictions imposed by the national response to COVID19, we moved our gathering to an online format but hope to be able to host a WEGO network meeting again in person as soon as possible!